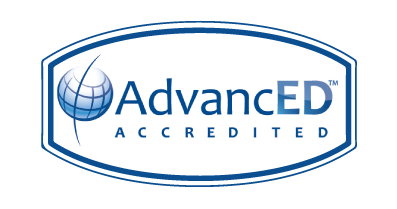 CMS will be changing to Cottonwood Community School K-8 school August 2018. New website in progress and will arrive soon.
Welcome to another great year here at Cottonwood Middle School – Home of the Lobos,
With changes abound this year, some things never change, namely the high expectations we maintain for all members of this learning community. Despite the noticeable facelift around campus, which has invigorated both staff and students, we have embraced the philosophy of family and community as a path to success for all students. Our mascot has become far more than a simple icon, it represents the pack mentality of shared commitment and sacrifice so that all members can thrive. We acknowledge that all students face hardships, especially in this interconnected age, but we also know that with guidance and compassion we have the power to negate these circumstances and provide a path to lifelong success. Upon that foundation students find the strength thrive.
So what does it mean to be a Lobo?
L - Loyalty Lobos prosper on a pack mentality of extreme loyalty and devotion to the community that binds the individuals together despite harsh times. O - Opportunists Lobos take advantage of all opportunities presented, knowing that those moments can be fleeting. B - Boundless Lobos are not limited by their soundings. They explore and discover to expand their perspectives and grow as a team. O – Organization Lobos are successful in difficult environments because they maintain order in their hierarchy. Rules exist for a reason. S - Safety in Numbers Lobos acknowledge they can't do it alone. They rely on each other while because we are only as strong as our weakest member while the "lone wolf" may perish
With this philosophy before us, we will progress as a pack, knowing that unity brings strength and with strength we can accomplish more than we ever dreamed.
Matt Schumacher Proud Principal of Cottonwood Middle School
928-634-2231
Daily Announcements
4 years ago
CMS Morning Announcements Friday, May 25, 2018
Good Morning CMS! There are no birthdays to report on this fine last day of school!
Students who still have artwork in the display cases or in the art room should see Ms. Crawford before Friday and pick up work.
Any 6th or 7th grade students interested in running Cross Country this fall, please see Mr. Swenson in Room 702 for information.
And finally on this last day of school … School will be dismissed at 10:00 am.
Have a great summer!
Emergency Closing & Adverse Weather Conditions
In the event of a closing prior to school hours or an adverse weather day, radio station KVRD-105.7 FM or KYBC-1600 AM will make any announcement concerning an emergency closing. Such announcements will be made between the hours of 6:00 a.m. and 8:00 a.m.
If adverse weather or an Emergency closing occurs during school hours, every effort will be made to contact all parents by phone using the automated School Messenger System It is important that the school be given emergency phone numbers as well as the home phone number.
US Dept Of Labor Covid-19 and Your Rights
Sorry, but there was nothing found. Please try different filters.